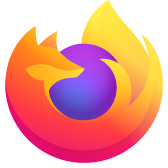 bookmark function disappears
when i bookmark a location the 'New Bookmarks Editor Dialog Box' disappears before i can bookmark page. how can i change or disable the timer interval. this is VERY annoying behavior. is there a preference value in about:config that can address this issue? i think this behavior has been an issue for many, many years. thanks
when i bookmark a location the 'New Bookmarks Editor Dialog Box' disappears before i can bookmark page. how can i change or disable the timer interval. this is VERY annoying behavior. is there a preference value in about:config that can address this issue? i think this behavior has been an issue for many, many years. thanks
All Replies (1)
If you don't want to change the name, location or tags of the bookmark, you can just wait until the dialog disappears, or press Enter or click outside the dialog. The bookmark will be saved.
If you click the dialog or press a key (except Esc, Enter), the dialog stays open.
If you press Esc, the dialog closes and the bookmark is not saved.