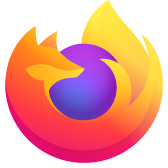 I cannot open Firefox on MacBook Air
I cannot open Firefox on MacBook Air. It's very frustrating as they want me to use safari which used to be safe but now goes to google which I won't use
I cannot open Firefox on MacBook Air. It's very frustrating as they want me to use safari which used to be safe but now goes to google which I won't use
All Replies (1)
Are you using a proxy or VPN?
You can check the connection settings.
Settings -> General -> Network: Connection -> Settings
If you do not need to use a proxy to connect to internet, select "No Proxy" if "Use the system proxy settings" or one of the others do not work properly.
See "Firefox connection settings":