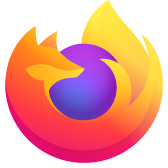 Is it possible to add a brand new additional toolbar to hold icons for add-ons?
One of the best features of Firefox over the years has always been the ability to add new tool bars. This was brilliant for storing your Add-on icons.
Is this gone now? If not, how do I go about adding new toolbars. Running Firefox MSIX-1.0. 111.0.1 64-bit. Windows MSIX package.
One of the best features of Firefox over the years has always been the ability to '''add new tool bars. This was brilliant for storing your Add-on icons.''' Is this gone now? If not, how do I go about adding new toolbars. '''Running Firefox MSIX-1.0. 111.0.1 64-bit. Windows MSIX package.'''
All Replies (1)