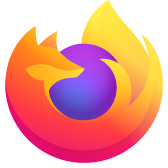 cookies not wanted
Should I be concerned? getting many, over 20, safeframe.googlesyndication cookies on firefox using yahoo and weatherunderground. I delete them and they come right back. Only on new laptop win11 v22H2. Firefox ver 111.0.1 This is a new laptop. I do not have these cookies on 3 other laptops, 2 windows 10, 1 win 11 also new. I see these cookies on CCleaner
Should I be concerned? getting many, over 20, safeframe.googlesyndication cookies on firefox using yahoo and weatherunderground. I delete them and they come right back. Only on new laptop win11 v22H2. Firefox ver 111.0.1 This is a new laptop. I do not have these cookies on 3 other laptops, 2 windows 10, 1 win 11 also new. I see these cookies on CCleaner
All Replies (2)
Went into Firefox settings>privacy>cookies>manage data. Deleted all cookies. Logged back into a couple sites that keep me logged in. So far no safeframe.googlesyndication cookies from any site. Added note to original post, CCLeaner would delete the safeframe. googlesyndication (sfgs)cookies when I would do a cleaning, then instantly they would just reappear. These sfgs cookies never showed up using Edge browser. After searching more about these sfgs cookies I will guess I may have accidently clicked on an ad on 1 of the sites that could have spread to any site I would go to. I did find a search that suggested restarting in safe mode then deleting a sfgs folder. Have not done that yet. Any additional info or experiences welcome!
Current Firefox version partition cross-site cookies to prevent websites tracking you, that might explain why you have that many cookies for a specific domain.
CCleaner probably doesn't know about their origin, but merely sees some cookies.
---