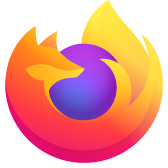 tabs will not shrink, forcing me to scroll left or right to see my opened tabs
tabs will not shrink, forcing me to scroll left or right to see my opened tabs - I prefer it to shrink the tabs like edge and crome
tabs will not shrink, forcing me to scroll left or right to see my opened tabs - I prefer it to shrink the tabs like edge and crome
All Replies (1)
Hi Rich, Firefox normally doesn't allow tabs to get narrower than 76 pixels wide. You can change a setting so they can get down to 50, and I'll give the steps for that so you can try it. But Chrome lets them get smaller (maybe 20 pixels?) so you'll still have some scrolling even at 50 if you tend to open a lot of tabs in the same window. Let me know you think.
(1) In a new tab, type or paste about:config in the address bar and press Enter/Return. Click the button accepting the risk.
More info on about:config: Configuration Editor for Firefox. The moderators would like us to remind you that changes made through this back door aren't fully supported and aren't guaranteed to continue working in the future. Since we have had this setting for a long time and I use it myself, I feel comfortable mentioning it.
(2) In the search box in the page, type or paste browser.tabs.tabMinWidth and pause while the list is filtered
(3) Double-click the preference to display an editing field, and change the value to 50 then press Enter or click the blue check mark button to save the change. (Firefox won't go lower than 50, even if you enter a lower number.)
If that isn't small enough, there is an unofficial, community-supported workaround. Let us know if you have 15 minutes to go down that rabbit hole.