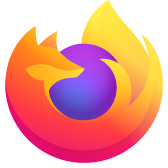 With the Firefox Browser 110.0 I am getting BIG time delays to do anything
I'm not sure if this is a Firefox issue or not, but I use Firefox because (1) it is the default browser within Linux Ubuntu 22.04 LTS, and (2) I prefer it over the more widely used Google Chrome or Chromium.
Let me first tell you that I run an AMD 5950X CPU with an EVGA RTX 3080-Ti GPU and have Xfinity Cable. I am also running a behind the scenes program called BOINC using 30 of my 32 "threads" available.
When I open Firefox and do my browsing, I usually only open no more than 4 or 5 browser tabs at once because of my CPU cores/threads limitations. But with this latest episode of updated Firefox it now has a tendency more often than not to 'hang' and stall. I need to click my mouse outside of the Firefox window to get one of the windows to respond. Also, if I try to exit Firefox it also hangs and when I go outside the Firefox window it will then ask if I want all windows closed - which I say yes to. Then I wait a few seconds and open Firefox and it opens all the same windows I had before.
I hope I'm stating this correctly, but regardless, the previous versions did not do this.
I may just have to switch and use Chromium if this continues.
George Generke
I'm not sure if this is a Firefox issue or not, but I use Firefox because (1) it is the default browser within Linux Ubuntu 22.04 LTS, and (2) I prefer it over the more widely used Google Chrome or Chromium. Let me first tell you that I run an AMD 5950X CPU with an EVGA RTX 3080-Ti GPU and have Xfinity Cable. I am also running a behind the scenes program called BOINC using 30 of my 32 "threads" available. When I open Firefox and do my browsing, I usually only open no more than 4 or 5 browser tabs at once because of my CPU cores/threads limitations. But with this latest episode of updated Firefox it now has a tendency more often than not to 'hang' and stall. I need to click my mouse outside of the Firefox window to get one of the windows to respond. Also, if I try to exit Firefox it also hangs and when I go outside the Firefox window it will then ask if I want all windows closed - which I say yes to. Then I wait a few seconds and open Firefox and it opens all the same windows I had before. I hope I'm stating this correctly, but regardless, the previous versions did not do this. I may just have to switch and use Chromium if this continues. George Generke
All Replies (1)