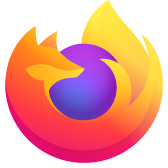 Right click paste has disappeared
Hiya, I'm hoping someone here may be able to help. I originally posted on the microsoft website but they were unable to help and said I should report to Firefox. I'm not sure how to do that so I'm hoping posting on here will get me an answer. I'm also unsure how to add a link to the forum I was using so have done a screen shot. Hopefully thats ok
Hiya, I'm hoping someone here may be able to help. I originally posted on the microsoft website but they were unable to help and said I should report to Firefox. I'm not sure how to do that so I'm hoping posting on here will get me an answer. I'm also unsure how to add a link to the forum I was using so have done a screen shot. Hopefully thats ok
All Replies (10)
Hiya is there anyone here that can help?
Open the Troubleshooting Information page using one of these methods: Click the menu button New Fx Menu, click help Help-29 and select Troubleshooting Information. A new tab containing your troubleshooting information should open. If you're unable to access the Help menu, type about:support in your address bar to bring up the Troubleshooting Information page. At the top right corner of the page, you should see a button that says "Refresh Firefox" ("Reset Firefox" in older Firefox versions). Click on it. Firefox will close. After the refresh process is completed, Firefox will show a window with the information that is imported. Click Finish and Firefox will reopen.
Hiya thank you so much for getting back. Unfortunately this didn't work. I have attached a screenshot to my first message with everything I have tried so far. It is baffling.
I see it, but it's not consistent. see screenshots
Modified by jonzn4SUSE
Norton security is installed. It seems to be a problem with the extensions as when they are all off it works ok. As soon as any of them are turned back on the problem returns.
Good investigation. Turn them back on one at a time to figure out the bad one.
Ca you post your Troubleshooting Information ?
If it works in Troubleshoot Mode and in regular mode with all extensions ("3-bar" menu button or Tools -> Add-ons -> Extensions) disabled, try to find which extension is causing the problem by enabling one extension at a time until the problem reappears.
Close and restart Firefox after each change via one of these:
"3-bar" menu button -> Exit (Power button)
Windows: File -> Exit
Mac: Firefox -> Quit Firefox
Linux: File -> Quit
Hiya, thank you again for getting back. This is where it gets weired as I did exactly that at the start. I turned all the extensions off ( there are only 3 Adblock, google translate and grammerly) and then turn back on adblock and it stop working so I removed this and turn the other 2 back on and the problem came back. I turned them both off again and it worked fine, turned on google translate and the problem came back. It seems to be when ANY extension is on the paste option disappears. I've since reinstalled Adblock, and just paste manually ctrl v but it's a pain in the rear.
Anything useful in the Web Console (or Browser Console)?