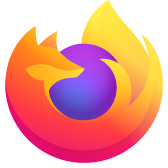 Exceptions for Enhanced Tracking Protection
I am working on development of a SaaS platform that will use a 3rd party chat bot for customer support. Enhanced tracking protection blocks the bot.
If I click the shield and use the toggle to turn off ETP the bot loads. So far so good. But we don't want our users to have to click the toggle every time they want support.
So I figured I would add exceptions to ETP. When I click the shield to see what is being blocked I see the bot URL. When I add the URL to the enhanced tracking protection exceptions whitelist the bot is still blocked. I also added our URL to the list. Still being blocked. I would expect to be able to see the bot if our URL and the blocked URL are both on the whitelist, but I don't.
Is the exceptions list working as intended and not meant to do what I think it is meant to do? Am I missing settings that I need to use differently? Any help appreciated. (Sorry, I can't do screenshots because we're still in development)
I am working on development of a SaaS platform that will use a 3rd party chat bot for customer support. Enhanced tracking protection blocks the bot. If I click the shield and use the toggle to turn off ETP the bot loads. So far so good. But we don't want our users to have to click the toggle every time they want support. So I figured I would add exceptions to ETP. When I click the shield to see what is being blocked I see the bot URL. When I add the URL to the enhanced tracking protection exceptions whitelist the bot is still blocked. I also added our URL to the list. Still being blocked. I would expect to be able to see the bot if our URL and the blocked URL are both on the whitelist, but I don't. Is the exceptions list working as intended and not meant to do what I think it is meant to do? Am I missing settings that I need to use differently? Any help appreciated. (Sorry, I can't do screenshots because we're still in development)