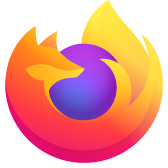 can't sync 2nd laptop to firefox
I have a 2nd laptop that I need to sync for my passwords and bookmarks, everytime I try to sync it says incorrect password, when I know it's correct. then locks me out after a few attempts but it works fine on the main laptop! Please, I need help! thank you
I have a 2nd laptop that I need to sync for my passwords and bookmarks, everytime I try to sync it says incorrect password, when I know it's correct. then locks me out after a few attempts but it works fine on the main laptop! Please, I need help! thank you
All Replies (9)
Do you know the original primary password as since it's saying it's incorrect means your using the saved login and maybe you should look again or insure your keyboard is working correctly on the laptop.
Hi Dropa, thank you for your reply. I have the correct password for my firefox account as I can sign in on the main computer but not the 2nd one. keyboard is working well too
Thank you, but it's a brand new download. I can sign in fine on the old laptop, but can't on the 2nd laptop.
Check to make sure your Security Software isn't blocking the login.
On the old laptop.... As a test on the old laptop... Download a different version of Firefox (Beta, Dev, or Nightly), install in a different directory than your current install, and see if you can sync that. https://www.mozilla.org/en-US/firefox/all/#product-desktop-release
I want you to try and sync another version of Firefox on the old laptop as a test. I run several versions of Firefox on each laptop.
I have this same problem. I am signed into Firefox on my Mac desktop, and an older Windows laptop and had been able to sign in on my mac laptop. I had to reinstall the OS on the mac laptop and now I can't sign into Firefox. I had not signed in on my new phone, tried that and find I can't sign in. But an older phone is still listed as one of my connected devices. When I start that old phone and open Firefox, I am properly signed in and can sync. Following instructions above, I installed a nightly build on my desktop, but am unable to sign in with the nightly build version. Summary: Can sign in to old windows 11 laptop, Mac desktop and old android phone. Can't sign in to new nightly build on Mac desktop, new android phone, and new mac laptop.
I was just able to sync the new phone by using the QR code instead of trying to sign in, so that part is solved. Still no idea how to track down why the nightly build or the new laptop won't accept my sign in.
Confirm that you are typing the password that you think you are typing on the main laptop. If you type in the password manually, click on the eyeball icon to reveal the actual password you are typing. If your browser automatically fills in the password, but hides it with dots, you might not see the eyeball. Click the space bar once or twice and the eyeball icon should appear. Then click on the eyeball to see the password. Erase the two spaces just added to the password before logging in