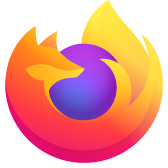 Why does Firefox fail to save the username, but does save the password for some sites?
I am often frustrated to find that with some sites I can see the Save this login? prompt, and I click to save it, only to find later that the website name and password do get saved, but the username/account name is NOT saved.
I can see this saved login with a search by website name, and it will display this with the text "no username" in parentheses in the username field. And I can edit it to add the username manually, to make it more useful. This does not happen with all websites...
This has been true for a couple of years, so I don't know when I first saw this.
I see a few archived posts about this or similar problems but they are not too helpful. I prefer NOT to install add-ons to fix basic functions, or to download and run javascript to modify things that are not available as a user setting, to be lost when new versions come along.
Is this a Firefox bug?
Is there a way to correct this?
I am often frustrated to find that with some sites I can see the Save this login? prompt, and I click to save it, only to find later that the website name and password do get saved, but the username/account name is NOT saved. I can see this saved login with a search by website name, and it will display this with the text "no username" in parentheses in the username field. And I can edit it to add the username manually, to make it more useful. This does not happen with all websites... This has been true for a couple of years, so I don't know when I first saw this. I see a few archived posts about this or similar problems but they are not too helpful. I prefer NOT to install add-ons to fix basic functions, or to download and run javascript to modify things that are not available as a user setting, to be lost when new versions come along. Is this a Firefox bug? Is there a way to correct this?
All Replies (2)
One possible cause is a multi-page login form where the first page has the username and the second page the password field. Some websites also use hidden fields for login and/or password what can confuse Firefox. You can check via the right-click context menu whether Firefox recognizes field in a login form (you would see: "Use Saved Login/Password" in the context menu).
You can use "Inspect" in the right-click context menu to open the built-in Inspector with this element selected to see what the login form looks like.
I am viewing a login page for the Artsonia website.
Both the username and the password fields are displayed together. Firefox has previously displayed the menu asking if it should save this password, and I had chosen to save it.
When I checked the saved logins, the login for this site was saved with (no username).
Now I can see the login page with the saved (but hidden) password in that correct field, but with a blank username field. In this case the username is an email address.
When I open the Inspector, I do see the login form with the password as dots.
Now I can enter the correct email address, and the password stays so that I can login. Firefox asks if want to update this login, and when choose yes, it saves both the username and the password.