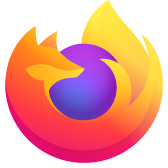 I can't use my computer because Mozilla Firefox is asking for my password and I don't remember it
I am unable to use firefox on my Mac because its asking for a Mozilla Firefox password that i dont remember'
''I am unable to use firefox on my Mac because its asking for a Mozilla Firefox password that i dont remember'''
All Replies (2)
A simple solution:
Open a Terminal-Window, enter the following:
/Applications/Firefox.app/Contents/MacOS/firefox -ProfileManager
Now you can create a new Profile to use with Firefox in the future.
History, bookmarks, cookies, passwords etc. would be gone, if you still need them, you can migrate at least the history and the bookmarks from the old profile.
What password is this since Firefox doesn't require a password to open or run ?
Can you attach a screenshot?
use a compressed image type like PNG or JPG to save the screenshot