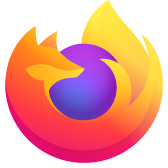 The right click to use --TAKE A SCREEN SHOT not working
On Windows 10 with Fire Fox i like to use the right click to show the drop down menue 1 Save image 2 save page to pocket - and 3 - select all ,. And the next one in the drop down list is Take A Screen Shot .And this is what is not working for me anymore . Changed the Exrtension .screen.shot .dowmload ----to false with no change still the Take Screen Shot fails to work Thank you . Trevor
On Windows 10 with Fire Fox i like to use the right click to show the drop down menue 1 Save image 2 save page to pocket - and 3 - select all ,. And the next one in the drop down list is Take A Screen Shot .And this is what is not working for me anymore . Changed the Exrtension .screen.shot .dowmload ----to false with no change still the Take Screen Shot fails to work Thank you . Trevor
All Replies (1)
You could try a new "test" Profile - In Firefox Enter about:profiles in the address bar and press Enter You will see at least one Profile named default-release (or default) and This is the Profile in use and it cannot be deleted. Near the top left, select the button Create a New Profile Go through the Profile Wizard and a new Profile will be created.
Under the Profile In Use be sure to select Set As Default Profile again. This will ensure that your Default User Profile will launch the next time.
Under the New Profile select Launch Profile In A New Browser.
Recovering important data from an old profile https://support.mozilla.org/en-US/kb/recovering-important-data-from-an-old-profile
Profiles - Where Firefox stores your bookmarks, passwords and other user data https://support.mozilla.org/en-US/kb/profiles-where-firefox-stores-user-data