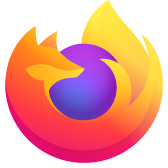 why is firefox blocking wikileaks?
https://wikileaks.org/podesta-emails/emailid/56753 so on my new machine firefox blocks wikileaks.. WHy?
All Replies (3)
Hi
Are you sure you have the correct website address?
I sometimes get an (504) error page. In a New Private Window it usually works for me.
Error Bad request or the file you have requested does not exist. Please wait few minutes and try again.