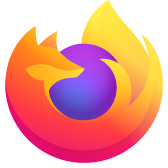 Crashes at start
I dont knows what happening but my Mozilla still crashes no matters what. Refreshing doesnt help. Opening in Helping Tool crashes too. Aplication working for 2-3 seconds in both situations. ID: bp-94ac7ca8-275b-48a3-b8ad-27f7e0211119
I dont knows what happening but my Mozilla still crashes no matters what. Refreshing doesnt help. Opening in Helping Tool crashes too. Aplication working for 2-3 seconds in both situations. ID: bp-94ac7ca8-275b-48a3-b8ad-27f7e0211119
All Replies (6)
arek77rz said
Opening in Helping Tool crashes too.
? ? ? ? Do you mean Troubleshoot(Safe) Mode? Do you have any other crash reports?

Product Firefox Release Channel release Version 94.0.1 Build ID 20211103134640 (2021-11-03) Buildhub data OS Windows 10 OS Version 10.0.19042
Fri, 19 Nov 2021 11:21:15 GMT bp-94ac7ca8-275b-48a3-b8ad-27f7e0211119 Signature: mozilla::net::nsUDPSocket::SyncListen
Uptime 4 seconds
Crash Reason EXCEPTION_ACCESS_VIOLATION_WRITE
SafeMode 0
StartupCrash 0
If you can't get Firefox to open, you will have to do this the hard way. https://support.mozilla.org/en-US/kb/mozillacrashreporter
Open the file browser / explorer on your computer. Note: You may have to enable Show Hidden Folders / Files. Enter this in the address bar;
Windows: %APPDATA%\Mozilla\Firefox\Crash Reports\submitted Win 7/Vista: C:\Users\<username>\AppData\Roaming\Mozilla\Firefox\Crash Reports\submitted Win XP/2000: C:\Documents and Settings\<username>\Application Data\Mozilla\Firefox\Crash Reports\submitted Win 10: Press <Windows> + R on the keyboard. A Run dialog will open. In the Run dialog, type %APPDATA%\Mozilla\Firefox\Crash Reports\submitted <Enter>

Mac OS: /Users/<username>/Library/Application Support/Firefox/Crash Reports/submitted Linux: /home/<username>/.mozilla/firefox/Crash Reports/submitted
Copy the most Recent 5-7 File Names in the folder. Press the Reply button. Now go to the reply box and paste them in.
Yeah, I mean Troubleshoot Sade mode. No, only thats one. New crashes dont generate new reports.
I done this way with appdata reports - from this i took the id of crash.
New profile doesnt help. Still crashes.