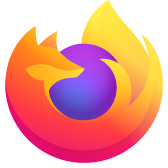 how to disable Qwant search engine, changing preferences does not work
how to disable Qwant search engine, changing preferences does not work
how to disable Qwant search engine, changing preferences does not work
All Replies (2)
In what region/country do you live because in some regions (France) Qwant is one of the enabled built-in search engines ?
Can't you disable this search engine via "Settings -> Search" ?
---
Note that you are on Mac OS X 10.10 and your OS is no longer supported. The current Firefox 78.15.0 ESR release is the last Firefox version for your OS and you will no longer receive updates.