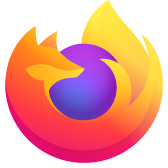 Problem going to Daily Mail's US web site
Hello, I am having a problem going to the daily mail us site. A pop up appears asking me if i want to continue to the us or uk home i select us go there and the pop up re-appears. I've tried all the usual culprits and it seems to work fine in chrome. thks
Hello, I am having a problem going to the daily mail us site. A pop up appears asking me if i want to continue to the us or uk home i select us go there and the pop up re-appears. I've tried all the usual culprits and it seems to work fine in chrome. thks
All Replies (4)
Hello, Wonderful. Played around with permissions more. Eventually turned off enhanced protection and everything works like charm. The US site unfortunately realizes I have an ad-blocker and is a little verbose. It it my English wife's favourite guilty pleasure so I am her hero again.
Thanks very much, gord
Glad to help. Safe Surfing.
Hello, Played around a little more and went from Adblocker Plus to Ublock Origin and it works as well without any tweaking. Actually am quite happy I made the switch. Thks, gord