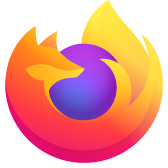 how to allow location setting
How to turn on location setting
How to turn on location setting
All Replies (2)
Step 1: Go to firefox setting and go search under "Privacy & Security" Step 2: Find "Location" under "Permissions" in the "Privacy & Security" Step 3: After that, you will see "Settings" button, click on it Step 4: Inside the settings, there have some list of websites inside that need your permission to allow the location. If you block it previously, it will show at there. You just need to allow it back in the status by just clicking the block to allow. After that, save changes and then your location should be allow.
Another method if you cannot turn on location, it may be due to your geolocation settings didn't turn it on. To do that. Step 1: Go to new tab and type "about:config" and proceed it. Step 2: Type "geo.enabled" in the search box there Step 3: if your status is false, double click it to become true and then exit.
After that, your location should allow it.
I hope all this can help you
Hi, you posted with a mobile user agent.
Mozilla/5.0 (Android 9; Mobile; rv:89.0) Gecko/89.0 Firefox/89.0
Is you question about Firefox on a mobile device or about Firefox on desktop. ?
On a mobile device you need to enable location access in the Android settings (Security & Privacy) and it Firefox should display a request to allow access.