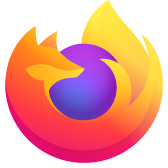 When closing Firefox I get the attached image window. Thank you
ID: 901a79bc-fd6d-4ad7-a072-138231170630 Signature: js::GCMarker::eagerlyMarkChildren
   Details
   Metadata
   Modules
   Raw Dump
   Extensions
   Correlations

Signature js::GCMarker::eagerlyMarkChildren More Reports Search UUID 901a79bc-fd6d-4ad7-a072-138231170630 Date Processed 2017-06-30 01:33:40 Uptime 99 seconds (1 minute and 39 seconds) Last Crash 1,251,759 seconds before submission (2 weeks, 11 hours and 42 minutes) Install Age 771,073 seconds since version was first installed (1 week, 1 day and 22 hours) Install Time 2017-06-21 03:22:10 Product Firefox Release Channel release Version 54.0 Build ID 20170608105825 OS Windows 7 OS Version 6.1.7601 Service Pack 1 Build Architecture x86 Build Architecture Info GenuineIntel family 6 model 42 stepping 7 | 8 Adapter Vendor ID
0x10de
Adapter Device ID
0x1251
Startup Crash
False
Crash Reason EXCEPTION_ACCESS_VIOLATION_READ Crash Address 0x0 User Comments Total Virtual Memory 4,294,836,224 bytes (4 GB) Available Virtual Memory 2,808,827,904 bytes (2.62 GB) Available Page File 25,641,435,136 bytes (23.88 GB) Available Physical Memory 10,764,750,848 bytes (10.03 GB) System Memory Use Percentage 28 EMCheckCompatibility
True
App Notes
AdapterVendorID: 0x10de, AdapterDeviceID: 0x1251, AdapterSubsysID: 204b1043, AdapterDriverVersion: 9.18.13.4411 FP(D00-L1000-W00001000-T000) D2D1.1? DWrite? DWrite+ D2D1.1+ D3D11 Layers? D3D11 Layers+
Processor Notes processor_prod-processor-i-0a4e3f27c35286fa6_1332; MozillaProcessorAlgorithm2015; skunk_classifier: reject - not a plugin hang
Bugzilla - Report this bug in Firefox Core External Software Affecting Firefox Toolkit Related Bugs
   1359657NEW --- Crash in js::GCMarker::eagerlyMarkChildren(js::Shape*)
   1337578RESOLVED FIXED Intermittent application crashed [@ js::GCMarker::eagerlyMarkChildren][@ js::GCMarker::eagerlyMarkChildren(JSLinearString*)][@ js::GCMarker::eagerlyMarkChildren(JSRope*)]
   668583NEW --- crash @ js::gc::ScanRope

Crashing Thread (0) Frame Module Signature Source 0 xul.dll js::GCMarker::eagerlyMarkChildren(JSRope*) js/src/gc/Marking.cpp:1180 1 xul.dll js::GCMarker::eagerlyMarkChildren(JSString*) js/src/gc/Marking.cpp:1100 2 xul.dll js::GCMarker::eagerlyMarkChildren(js::Shape*) js/src/gc/Marking.cpp:1072 3 xul.dll DispatchToTracer<js::Shape*>(JSTracer*, js::Shape**, char const*) js/src/gc/Marking.cpp:677 4 xul.dll js::jit::TraceCacheIRStub<js::jit::IonICStub>(JSTracer*, js::jit::IonICStub*, js::jit::CacheIRStubInfo const*) js/src/jit/CacheIRCompiler.cpp:927 5 xul.dll js::jit::IonIC::trace(JSTracer*) js/src/jit/IonIC.cpp:89 6 xul.dll js::jit::IonScript::trace(JSTracer*) js/src/jit/Ion.cpp:1046 7 xul.dll JSScript::traceChildren(JSTracer*) js/src/jsscript.cpp:3809 8 xul.dll js::GCMarker::processMarkStackTop(js::SliceBudget&) js/src/gc/Marking.cpp:1677 9 xul.dll js::GCMarker::drainMarkStack(js::SliceBudget&) js/src/gc/Marking.cpp:1579 10 xul.dll js::gc::GCRuntime::drainMarkStack(js::SliceBudget&, js::gcstats::Phase) js/src/jsgc.cpp:5335 11 xul.dll js::gc::GCRuntime::incrementalCollectSlice(js::SliceBudget&, JS::gcreason::Reason, js::AutoLockForExclusiveAccess&) js/src/jsgc.cpp:6023 12 xul.dll js::gc::GCRuntime::gcCycle(bool, js::SliceBudget&, JS::gcreason::Reason) js/src/jsgc.cpp:6354 13 xul.dll js::gc::GCRuntime::collect(bool, js::SliceBudget, JS::gcreason::Reason) js/src/jsgc.cpp:6503 14 xul.dll js::gc::GCRuntime::gcSlice(JS::gcreason::Reason, __int64) js/src/jsgc.cpp:6588 15 xul.dll JS::IncrementalGCSlice(JSContext*, JS::gcreason::Reason, __int64) js/src/jsgc.cpp:7439 16 xul.dll nsJSContext::GarbageCollectNow(JS::gcreason::Reason, nsJSContext::IsIncremental, nsJSContext::IsShrinking, __int64) dom/base/nsJSEnvironment.cpp:1209 17 xul.dll InterSliceGCTimerFired(nsITimer*, void*) dom/base/nsJSEnvironment.cpp:1738 18 xul.dll nsTimerImpl::Fire(int) xpcom/threads/nsTimerImpl.cpp:488 19 xul.dll nsTimerEvent::Run() xpcom/threads/TimerThread.cpp:287 20 xul.dll nsThread::ProcessNextEvent(bool, bool*) xpcom/threads/nsThread.cpp:1264 21 xul.dll NS_ProcessNextEvent(nsIThread*, bool) xpcom/threads/nsThreadUtils.cpp:389 22 xul.dll mozilla::ipc::MessagePump::Run(base::MessagePump::Delegate*) ipc/glue/MessagePump.cpp:124 23 xul.dll MessageLoop::RunHandler() ipc/chromium/src/base/message_loop.cc:231 24 xul.dll MessageLoop::Run() ipc/chromium/src/base/message_loop.cc:211 25 xul.dll nsBaseAppShell::Run() widget/nsBaseAppShell.cpp:156 26 xul.dll nsAppShell::Run() widget/windows/nsAppShell.cpp:269 27 xul.dll nsAppStartup::Run() toolkit/components/startup/nsAppStartup.cpp:283 28 xul.dll XREMain::XRE_mainRun() toolkit/xre/nsAppRunner.cpp:4499 29 xul.dll XREMain::XRE_main(int, char** const, mozilla::BootstrapConfig const&) toolkit/xre/nsAppRunner.cpp:4677 30 xul.dll XRE_main(int, char** const, mozilla::BootstrapConfig const&) toolkit/xre/nsAppRunner.cpp:4768 31 xul.dll mozilla::BootstrapImpl::XRE_main(int, char** const, mozilla::BootstrapConfig const&) toolkit/xre/Bootstrap.cpp:45 32 firefox.exe wmain toolkit/xre/nsWindowsWMain.cpp:115 33 firefox.exe __scrt_common_main_seh f:/dd/vctools/crt/vcstartup/src/startup/exe_common.inl:253 34 kernel32.dll BaseThreadInitThunk 35 ntdll.dll __RtlUserThreadStart 36 ntdll.dll _RtlUserThreadStart
ID: 901a79bc-fd6d-4ad7-a072-138231170630 Signature: js::GCMarker::eagerlyMarkChildren Details Metadata Modules Raw Dump Extensions Correlations Signature js::GCMarker::eagerlyMarkChildren More Reports Search UUID 901a79bc-fd6d-4ad7-a072-138231170630 Date Processed 2017-06-30 01:33:40 Uptime 99 seconds (1 minute and 39 seconds) Last Crash 1,251,759 seconds before submission (2 weeks, 11 hours and 42 minutes) Install Age 771,073 seconds since version was first installed (1 week, 1 day and 22 hours) Install Time 2017-06-21 03:22:10 Product Firefox Release Channel release Version 54.0 Build ID 20170608105825 OS Windows 7 OS Version 6.1.7601 Service Pack 1 Build Architecture x86 Build Architecture Info GenuineIntel family 6 model 42 stepping 7 | 8 Adapter Vendor ID 0x10de Adapter Device ID 0x1251 Startup Crash False Crash Reason EXCEPTION_ACCESS_VIOLATION_READ Crash Address 0x0 User Comments Total Virtual Memory 4,294,836,224 bytes (4 GB) Available Virtual Memory 2,808,827,904 bytes (2.62 GB) Available Page File 25,641,435,136 bytes (23.88 GB) Available Physical Memory 10,764,750,848 bytes (10.03 GB) System Memory Use Percentage 28 EMCheckCompatibility True App Notes AdapterVendorID: 0x10de, AdapterDeviceID: 0x1251, AdapterSubsysID: 204b1043, AdapterDriverVersion: 9.18.13.4411 FP(D00-L1000-W00001000-T000) D2D1.1? DWrite? DWrite+ D2D1.1+ D3D11 Layers? D3D11 Layers+ Processor Notes processor_prod-processor-i-0a4e3f27c35286fa6_1332; MozillaProcessorAlgorithm2015; skunk_classifier: reject - not a plugin hang Bugzilla - Report this bug in Firefox Core External Software Affecting Firefox Toolkit Related Bugs 1359657NEW --- Crash in js::GCMarker::eagerlyMarkChildren(js::Shape*) 1337578RESOLVED FIXED Intermittent application crashed [@ js::GCMarker::eagerlyMarkChildren][@ js::GCMarker::eagerlyMarkChildren(JSLinearString*)][@ js::GCMarker::eagerlyMarkChildren(JSRope*)] 668583NEW --- crash @ js::gc::ScanRope Crashing Thread (0) Frame Module Signature Source 0 xul.dll js::GCMarker::eagerlyMarkChildren(JSRope*) js/src/gc/Marking.cpp:1180 1 xul.dll js::GCMarker::eagerlyMarkChildren(JSString*) js/src/gc/Marking.cpp:1100 2 xul.dll js::GCMarker::eagerlyMarkChildren(js::Shape*) js/src/gc/Marking.cpp:1072 3 xul.dll DispatchToTracer<js::Shape*>(JSTracer*, js::Shape**, char const*) js/src/gc/Marking.cpp:677 4 xul.dll js::jit::TraceCacheIRStub<js::jit::IonICStub>(JSTracer*, js::jit::IonICStub*, js::jit::CacheIRStubInfo const*) js/src/jit/CacheIRCompiler.cpp:927 5 xul.dll js::jit::IonIC::trace(JSTracer*) js/src/jit/IonIC.cpp:89 6 xul.dll js::jit::IonScript::trace(JSTracer*) js/src/jit/Ion.cpp:1046 7 xul.dll JSScript::traceChildren(JSTracer*) js/src/jsscript.cpp:3809 8 xul.dll js::GCMarker::processMarkStackTop(js::SliceBudget&) js/src/gc/Marking.cpp:1677 9 xul.dll js::GCMarker::drainMarkStack(js::SliceBudget&) js/src/gc/Marking.cpp:1579 10 xul.dll js::gc::GCRuntime::drainMarkStack(js::SliceBudget&, js::gcstats::Phase) js/src/jsgc.cpp:5335 11 xul.dll js::gc::GCRuntime::incrementalCollectSlice(js::SliceBudget&, JS::gcreason::Reason, js::AutoLockForExclusiveAccess&) js/src/jsgc.cpp:6023 12 xul.dll js::gc::GCRuntime::gcCycle(bool, js::SliceBudget&, JS::gcreason::Reason) js/src/jsgc.cpp:6354 13 xul.dll js::gc::GCRuntime::collect(bool, js::SliceBudget, JS::gcreason::Reason) js/src/jsgc.cpp:6503 14 xul.dll js::gc::GCRuntime::gcSlice(JS::gcreason::Reason, __int64) js/src/jsgc.cpp:6588 15 xul.dll JS::IncrementalGCSlice(JSContext*, JS::gcreason::Reason, __int64) js/src/jsgc.cpp:7439 16 xul.dll nsJSContext::GarbageCollectNow(JS::gcreason::Reason, nsJSContext::IsIncremental, nsJSContext::IsShrinking, __int64) dom/base/nsJSEnvironment.cpp:1209 17 xul.dll InterSliceGCTimerFired(nsITimer*, void*) dom/base/nsJSEnvironment.cpp:1738 18 xul.dll nsTimerImpl::Fire(int) xpcom/threads/nsTimerImpl.cpp:488 19 xul.dll nsTimerEvent::Run() xpcom/threads/TimerThread.cpp:287 20 xul.dll nsThread::ProcessNextEvent(bool, bool*) xpcom/threads/nsThread.cpp:1264 21 xul.dll NS_ProcessNextEvent(nsIThread*, bool) xpcom/threads/nsThreadUtils.cpp:389 22 xul.dll mozilla::ipc::MessagePump::Run(base::MessagePump::Delegate*) ipc/glue/MessagePump.cpp:124 23 xul.dll MessageLoop::RunHandler() ipc/chromium/src/base/message_loop.cc:231 24 xul.dll MessageLoop::Run() ipc/chromium/src/base/message_loop.cc:211 25 xul.dll nsBaseAppShell::Run() widget/nsBaseAppShell.cpp:156 26 xul.dll nsAppShell::Run() widget/windows/nsAppShell.cpp:269 27 xul.dll nsAppStartup::Run() toolkit/components/startup/nsAppStartup.cpp:283 28 xul.dll XREMain::XRE_mainRun() toolkit/xre/nsAppRunner.cpp:4499 29 xul.dll XREMain::XRE_main(int, char** const, mozilla::BootstrapConfig const&) toolkit/xre/nsAppRunner.cpp:4677 30 xul.dll XRE_main(int, char** const, mozilla::BootstrapConfig const&) toolkit/xre/nsAppRunner.cpp:4768 31 xul.dll mozilla::BootstrapImpl::XRE_main(int, char** const, mozilla::BootstrapConfig const&) toolkit/xre/Bootstrap.cpp:45 32 firefox.exe wmain toolkit/xre/nsWindowsWMain.cpp:115 33 firefox.exe __scrt_common_main_seh f:/dd/vctools/crt/vcstartup/src/startup/exe_common.inl:253 34 kernel32.dll BaseThreadInitThunk 35 ntdll.dll __RtlUserThreadStart 36 ntdll.dll _RtlUserThreadStart
All Replies (1)
The crash report is several pages of data. We need the report numbers to see the whole report.
bp-901a79bc-fd6d-4ad7-a072-138231170630 Signature: js::GCMarker::eagerlyMarkChildren
Attention Sumo's there are 3 related bug reports
mbae.dll = Malwarebytes Anti-Exploit
Nvwgf2um.dll = NVIDIA Compatible D3D10 Driver = NVIDIA Corporation
---
Update Malwarebytes. If there is still a problem, disable it.