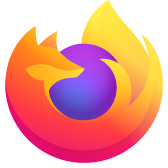 Gov access download program, and corupted the search page, goes directly to twitter
My downloaded program seems to have been corrupted, Private window is not available in a secure mode, "and search page box has twitter permanently in search mode, type in facebook.com, "and twitter shows up
My downloaded program seems to have been corrupted, Private window is not available in a secure mode, "and search page box has twitter permanently in search mode, type in facebook.com, "and twitter shows up
All Replies (2)
What is the name of that Gov access download program? And how is it related to Firefox?
You can check the connection settings.
Tools > Options > Advanced > Network Connection > Settings
If you do not need to use a proxy to connect to internet then try to select "No Proxy" if "Use the system proxy settings" or one of the others do not work properly.
See "Firefox connection settings":
---
You can check for recently installed suspicious or unknown extensions.
Do a malware check with several malware scanning programs on the Windows computer. Please scan with all programs because each program detects different malware. All these programs have free versions.
Make sure that you update each program to get the latest version of their databases before doing a scan.
You can also do a check for a rootkit infection with TDSSKiller.
See also: