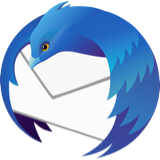 emails merge together
Often times when I receive an email from a friend, I can open it up and read it, then another email comes in from another friend and that email does not show the content, it will only show the content from the previous email. Any suggestions
Often times when I receive an email from a friend, I can open it up and read it, then another email comes in from another friend and that email does not show the content, it will only show the content from the previous email. Any suggestions
すべての返信 (1)
You are experiencing corruption of that folder. Right click the problem folder and select Properties. Then Repair Folder.
Be prepared to lose some messages if the corruption is very bad.
Then take the time to read this article about maintaining your folders so you can help prevent this in the future.