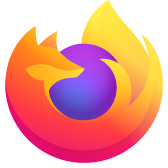 I cannot launch google search from firefox web browser
bold textI cannot launch google search from my firefox web browser
'''bold text'''I cannot launch google search from my firefox web browser
すべての返信 (2)
What URL are you using? Screenshot of the issue.
Is the problem accessing the site directly, for example, clicking a link to https://www.google.com/ or using a bookmark or typing in the address bar, etc.?
Or is the problem that when you try to submit a search through the address/search bar, that you get results on a completely different site (search hijack)?