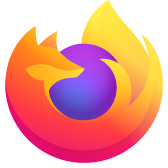 i lost all my sync info
hi i don't know how i lost all my sync information when i login it again to the browser 'after the pc reset' i did that before many times and i install firefox again and sync, but this time i don't know how this happen! i lost all my passwords and bookmarks and im an ADHD so it's impassible to remember all my bookmarks and passwords .. I've been saving it for more than 10 years
i'll appreciated if anyone can help me with this
hi i don't know how i lost all my sync information when i login it again to the browser 'after the pc reset' i did that before many times and i install firefox again and sync, but this time i don't know how this happen! i lost all my passwords and bookmarks and im an ADHD so it's impassible to remember all my bookmarks and passwords .. I've been saving it for more than 10 years i'll appreciated if anyone can help me with this
すべての返信 (1)
Hi 5L5L, Sync can be slow. Are you getting any data back at all (saved logins, bookmarks, history, etc.)?
If you want to see what is stored on the Sync server, you can install the following add-on: https://addons.mozilla.org/firefox/addon/about-sync/
After installing that add-on, type or paste about:sync in the address bar and press Enter to load that internal listing page. It's a little hard to read, but for each type of data, you can see what is on the server.
---
Separate thought:
During your Windows 10 Reset, did Windows create a new folder named:
C:\Windows.old
If you find that folder:
Set Windows to show hidden files and folders -- this Microsoft article has the steps:
https://support.microsoft.com/en-us/windows/view-hidden-files-and-folders-in-windows-97fbc472-c603-9d90-91d0-1166d1d9f4b5
Then explore that folder up to this point (if it exists):
C:\Windows.old\Users\<username>\AppData\Roaming\Mozilla\Firefox\Profiles\
If you find recent data there, please pause and we can suggest how to resurrect your saved files.