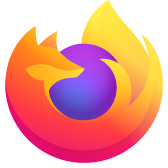 PDF documents no longer open in Adobe
For some reason yesterday Firefox stopped opening PDF documents using Acrobat. I have checked the settings and Acrobat is set as the default application. I tried changing this to "always ask" it made no difference and forces saving the file.
I read various articles on this forum and have opened the profile folder and deleted/renamed files. It didn't work. I've cleared the cache. It didn't work. I've tuned up it didn't work.
It's becoming very cumbersome and annoying. I don't want to save every file before downloading it, I want PDF files to open in Acrobat
For some reason yesterday Firefox stopped opening PDF documents using Acrobat. I have checked the settings and Acrobat is set as the default application. I tried changing this to "always ask" it made no difference and forces saving the file. I read various articles on this forum and have opened the profile folder and deleted/renamed files. It didn't work. I've cleared the cache. It didn't work. I've tuned up it didn't work. It's becoming very cumbersome and annoying. I don't want to save every file before downloading it, I want PDF files to open in Acrobat