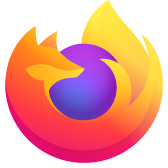 How do I sync bookmarks from iphone to desktop?
I had to wipe my computer and reinstall firefox but I blanked on my sync password. I reset my sync password which I understand clears any data on the sync server. However, my phone was synced as well so I expected to be able to reload my bookmarks (and my logins) from my iphone to my desktop. Is this possible? Currently I can see the iphone tabs in the "synced tabs" but no bookmarks have shown up on my desktop. Originally not even the iphone tabs were showing up on the desktop so I signed out of sync on the iphone and signed back in with the new password but still no bookmarks.
If possible I'd also be happy to export/import my bookmarks manually but I haven't been able to find a solution for that.
Any help would be appreciated. Thanks Dominik
I had to wipe my computer and reinstall firefox but I blanked on my sync password. I reset my sync password which I understand clears any data on the sync server. However, my phone was synced as well so I expected to be able to reload my bookmarks (and my logins) from my iphone to my desktop. Is this possible? Currently I can see the iphone tabs in the "synced tabs" but no bookmarks have shown up on my desktop. Originally not even the iphone tabs were showing up on the desktop so I signed out of sync on the iphone and signed back in with the new password but still no bookmarks. If possible I'd also be happy to export/import my bookmarks manually but I haven't been able to find a solution for that. Any help would be appreciated. Thanks Dominik