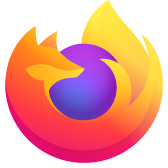 Unable to get into my Walgreens account using Firefox
I have to use Chrome to access my Walgreen's account. Why can't I use Firefox?
I have to use Chrome to access my Walgreen's account. Why can't I use Firefox?
Edeziri site na NoahSUMO
All Replies (4)
What happens when you try to use the site in Firefox? For example:
Error message appears in place of the page, such as a secure connection error -- please copy/paste the error message in a reply here
Firefox tries to load the page but fails
Firefox shows a completely blank page
Something else...
If the site works BUT it isn't possible to sign in, what kind of issue are you seeing with the login? For example:
Error message when logging in
Seems to accept the username and password but on the next page, you're not logged in
Something else...
I have this problem too. I have to use Safari. I get this message in a red Box when using Firefox: "We are sorry for the inconvenience, but this service is currently unavailable. Please try again later."
Hi Michael, that probably means the front end code couldn't connect to the back end system, but since there's no detailed explanation, it's difficult to figure out exactly what is causing the problem.
One possible guess:
Firefox recently rolled out "Total Cookie Protection" to more users. This limits how sites can use "third party" cookies, meaning cookies from different websites than the one you see in the address bar. If a site requires cross-site cookies to manage your session as it is handed off between servers, then you might not get logged in on all of the related sites causing failures along the way.
You can make exceptions to this feature when needed. More info in the following articles:
Hi Roadtrippers
"You don't have permission to access..." errors are characteristic of a firewall that protects the server against misuse and this firewall thinks something is suspicious about the HTTP request. If you use a proxy or VPN then try to use a direct connection. Select "No Proxy" if "Use the system proxy settings" or one of the others do not work properly.
Settings -> General -> Network: Connection -> Settings
You can try to clear the Cache and remove the Cookies for websites that cause problems via the padlock button or via "3-bar" Firefox menu button (Options/Preferences) to see if that fixes it.
I've seen cases where having enabled "Resist Fingerprinting" was causing this issue.
Start Firefox in Troubleshoot Mode to check if an extension is causing the problem.
If this all doesn't work then you can try "Forget About This Site" in the right-click context menu of an history item.