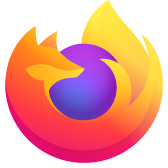 the names of sites have black dots
as shown in the image attached , the name of the sites is displayed in a strange ways and even when i search in the the search bar in main page words don't show up properly
any fix please i checked my other browsers they are all displaying fine
as shown in the image attached , the name of the sites is displayed in a strange ways and even when i search in the the search bar in main page words don't show up properly any fix please i checked my other browsers they are all displaying fine
All Replies (4)
Try rebooting the computer. Is the problem still there?
no rebooting didn't help , uninstall - reinstall didn't help either tried to change the display font , and i have no add-ons
the only way to display the pages right was for me to to go to help from the menu and enter troubleshooting mode , for some reason the pages are displayed fine in this way only
any thoughts ?
That's very strange!
Did this start with the Firefox 90 update (in the past 9 days)?