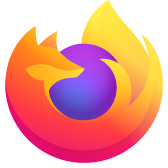 Flyout menus on hover show far left on website built on SP 2013 as a normal user. run as admin and it shows fine
Good Morning. I have a internal website build on sp 2013 and with ff 52.2.1 esr the menus have a few dropdowns when you hover over them. While running FF as normal user all the dropdown menus show and squished far left of page but if I run FF as Administrator the site shows fine. this all started as we are moving to 52.2
thanks
Good Morning. I have a internal website build on sp 2013 and with ff 52.2.1 esr the menus have a few dropdowns when you hover over them. While running FF as normal user all the dropdown menus show and squished far left of page but if I run FF as Administrator the site shows fine. this all started as we are moving to 52.2 thanks
All Replies (4)
Thanks. I already tried to safemode and no hardware but no luck. I can still run it as administrator and it displays correctly
There is a known issue in Firefox 50-53 (at least, possibly before and after as well): sites' style rules for the <option>s of a <select> control are ignored when multiprocess is enabled (which it is for most users). The first round of fixes to restore that functionality that were released in Firefox 54.
Could you investigate whether that is the problem:
Are you using Multiprocess (e10s)?
Multiprocess creates a second firefox.exe or plugin-container.exe process to isolate the web content from the browser UI. You can check whether you have this feature turned on as follows. Either:
"3-bar" menu button > "?" button > Troubleshooting Information
(menu bar) Help > Troubleshooting Information
type or paste about:support in the address bar and press Enter/Return
In the first table on the page, check the row for "Multiprocess Windows" and see whether the number on the left side of the fraction is greater than zero. If so, you are using e10s.
If you are using e10s:
To help evaluate whether that feature is causing problems, you could turn it off as follows:
(1) In a new tab, type or paste about:config in the address bar and press Enter/Return. Click the button promising to be careful.
(2) In the search box above the list, type or paste autos and pause while the list is filtered
(3) Double-click the browser.tabs.remote.autostart.2 preference to switch the value from true to false
Note: the exact name of the preference may vary, but it will start with browser.tabs.remote.autostart
At your next Firefox startup, it should run in the traditional way. Any difference?
so that did not change anything but what i did find is that if I remove the proxy information the issue is resolved.
currently using a pac file but also have tried using a proxy server
the pac file is only observing the fqdn of the to determine if the site is going DIRECT or out to the internet