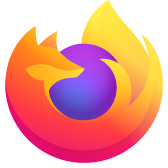 Sorry! 0 results found for 'I download & Install my LibreOffice 7.5 on FireFox then Microsoft steals it from you and puts my LibreOffice 7.5 on Bing on the Microsoft desktop. Can you do anything about this????!!' for 'Firefox'
bold text Sorry! 0 results found for 'I download & Install my LibreOffice 7.5 on FireFox then Microsoft steals it from you and puts my LibreOffice 7.5 on Bing on the Microsoft desktop. Can you do anything about this????!!' for 'Firefox'
'''bold text''' Sorry! 0 results found for 'I download & Install my LibreOffice 7.5 on FireFox then Microsoft steals it from you and puts my LibreOffice 7.5 on Bing on the Microsoft desktop. Can you do anything about this????!!' for 'Firefox'
Semua Balasan (7)
Sorry! 0 results found for 'I download & Install my LibreOffice 7.5 on FireFox then Microsoft steals it from you and puts my LibreOffice 7.5 on Bing on the Microsoft desktop. Can you do anything about this????!!' for 'Firefox'
Sorry! 0 results found for 'I download & Install my LibreOffice 7.5 on FireFox then Microsoft steals it from you and puts my LibreOffice 7.5 on Bing on the Microsoft desktop. Can you do anything about this????!!' for 'Firefox'
I posted it 2 times and nothing happened! No the problem is still there!
LibreOffice isn't a firefox product and for product failed install you need to contact LibreOffice support for installation issues.
Please can you provide more information about what you are trying to do, the steps you are going through and what is happening as a result so that we can help you.