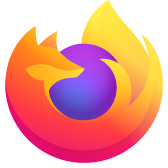 Baffled, my Firefox suddently refuse to load (FF7.0, removed-reinstalled FF6.0) It shoes up in Task Manager but does not load. I need my FF back :-(
After FF 7 refused to load, I simply rebooted my computer. that did not help
I uninstalled FF7 then install FF6, still did not load up
I ran CCleaner to clean any registry problem, no avail
Have run both Virus scan, malware scan on my entore computer still did not help
Been using FF for years and never had seen anything like that b4
As said in question it does load as I see it in Windows task manager as a process but FF will not start (nothing appears on my screen)
* After FF 7 refused to load, I simply rebooted my computer. that did not help * I uninstalled FF7 then install FF6, still did not load up * I ran CCleaner to clean any registry problem, no avail * Have run both Virus scan, malware scan on my entore computer still did not help * Been using FF for years and never had seen anything like that b4 As said in question it does load as I see it in Windows task manager as a process but FF will not start (nothing appears on my screen)
Wšě wotmołwy (7)
I can't even start Firefox so there is no way for me to "At the top of the Firefox window, click the Firefox button"
Press and hold down the shift key while clicking the Firefox start icon. This will open Firefox in the Safe Mode.
Ahhhh! Thank you did not know that. I was able to start it in safe mode, closed it and restarted it in normal mode after and it worked. Computer world...learn something new every day :-) thanks
Wubrane rozrisanje
Please mark this as solved so others can see you found a solution.
I think firefox 6 is a useless program. The only way the program opens is in the backround. I can't find the web site and I cannot close the program because I can't find it. I will start using chrome because it works. The only time firefox loads is when I shut down the computer.
@golfgrip5 Yes I guess Chrome is for you. If you want to figure out what is wrong with your PC running Firefox start a new thread. This thread is solved.