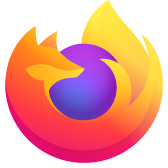 Firefox for macOS not going completely full screen
There is a bug when I try to make a video (Twitch, Youtube, ...) go full screen. I click in the full screen button and the video does not expand to the edges of the screen (the screen is shrunk slightly). There is a fix, but it requires the user to put the Firefox window in full screen and then put the video in full screen.
The other web browsers on my mac does not have this issue.
I searched for this issue and found one other reporting about this several years ago when quantum was first released - supposedly it was fixed. But it's still present here.
Firefox 113.0.2, MacOS Ventura 13.4
There is a bug when I try to make a video (Twitch, Youtube, ...) go full screen. I click in the full screen button and the video does not expand to the edges of the screen (the screen is shrunk slightly). There is a fix, but it requires the user to put the Firefox window in full screen and then put the video in full screen. The other web browsers on my mac does not have this issue. I searched for this issue and found one other reporting about this several years ago when quantum was first released - supposedly it was fixed. But it's still present here. Firefox 113.0.2, MacOS Ventura 13.4