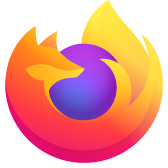 My firefox version is old but saying it is up to date
hello, I am using ubuntu 14.04 and when I check through software centre it is saying my firefox is up to date. yet the version that I am using is 66.0. please help me to go to the latest version
hello, I am using ubuntu 14.04 and when I check through software centre it is saying my firefox is up to date. yet the version that I am using is 66.0. please help me to go to the latest version
Svi odgovori (3)
If Ubuntu 14.04 itself is old, perhaps that's the latest Firefox you can install on it? Ubuntu support should be able to tell you.
Support for Ubuntu 14.04 LTS ended back April 2019. Firefox 66.0 was Released back on March 19, 2019 as I guess package updates for anything you had installed in package manager stopped shortly after.
You can install Firefox for Linux in other ways if you must use a old EOL version of Ubuntu.
ex: https://www.how2shout.com/linux/4-ways-to-install-firefox-browser-on-ubuntu-22-04-lts-jammy/
If you use the tarball method then make sure the folder you put it in had read/write permissions for the user in order to get internal Firefox updates from Mozilla. A easy way if you are the only user is to put the Firefox folder in Home.
Izmjenjeno od James
Verify that you meet the System Requirements (GTK+ and GLib) for the current Firefox release.
You can find the full installer of the current Firefox release (108.0.2) in all languages and all operating systems here: