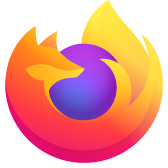 Firefox won't sync this one Firefox extension
This extension is Floating Player https://addons.mozilla.org/en-US/firefox/addon/floating-player/?src=search I kept installing it both on my home and work PCs, all of my usual extensions which all from Firefox Addons sync both from work and home except this. Kept checking if my sync is working, it is. For some reasons every sign in to Firefox Account on any PC, this is the only extension that doesn't sync and install automatically. Please help me fix this
This extension is Floating Player https://addons.mozilla.org/en-US/firefox/addon/floating-player/?src=search I kept installing it both on my home and work PCs, all of my usual extensions which all from Firefox Addons sync both from work and home except this. Kept checking if my sync is working, it is. For some reasons every sign in to Firefox Account on any PC, this is the only extension that doesn't sync and install automatically. Please help me fix this
Svi odgovori (4)
I called for more help.
We need to look at the sync logs. Type about:sync-log<enter> in the address bar.
Open the last file created and Copy its contents Now Paste it into this forum.
This is what it just show. None. But I already have my extension, history and everything synced. Still except that
Is that the log from the computer that did not get the add-on?