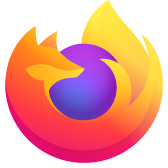 Passwords disappeared
Hi all my Firefox saved logins and passwords disappeared- I think my account has been breached
Hi all my Firefox saved logins and passwords disappeared- I think my account has been breached
All Replies (2)
You could try retrieving lost passwords by using the logins-backup.json file in the user Profile folder. Although this would need to be done sooner rather than later.
If you do not know where your Profile folder is, see here: https://support.mozilla.org/en-US/kb/profiles-where-firefox-stores-user-data
Close all Firefox windows. Move logins.json to a backup folder. Copy logins-backup.json to a backup folder. Rename logins-backup.json to logins.json. Restart Firefox.
If this doesn't work you can always exit Firefox and then restore the original two files from the backup folder.
This has been happening for 10 days now. About every 3 days, the disappear. Fortunately I have them in an encrypted file that I can restore from but this is getting annoying.
I have checked settings in Firefox, McAfee, and System Mechanic - I have changed nothing on my system. What is this happening.
Thanks!