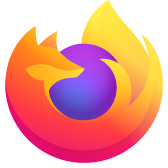 How do I remove autocomplete items from login typing spaces?
I'm about to lose my mind on this. I have searched long and short where this would be hidden at in the settings and I can't find it. Anything I search for just gives me basic troubleshooting for autocomplete in the search bar.
First, Firefox has 2 twitter logins successfully stored in the password vault. When I go to Twitter the only suggestion for the login is "tulsa" and I have no idea where it's getting this. It will not auto fill in either of the 2 stored emails, not even if you begin typing them. I have to type them in manually and then when I submit it, the password is automatically typed into the next page.
Highlighting "tulsa" and not clicking or hitting enter and using the delete key does nothing.
This is really, really driving me nuts. Please help me.
I'm about to lose my mind on this. I have searched long and short where this would be hidden at in the settings and I can't find it. Anything I search for just gives me basic troubleshooting for autocomplete in the search bar. First, Firefox has 2 twitter logins successfully stored in the password vault. When I go to Twitter the only suggestion for the login is "tulsa" and I have no idea where it's getting this. It will not auto fill in either of the 2 stored emails, not even if you begin typing them. I have to type them in manually and then when I submit it, the password is automatically typed into the next page. Highlighting "tulsa" and not clicking or hitting enter and using the delete key does nothing. '''This is really, really driving me nuts. Please help me. '''
All Replies (1)