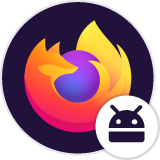 Firefox Android
Hello I am German and not used to write in english.
I use Firefox on my Xperia device.
Within the last Update I got the new function to collect the tabs.
I created several collections and named them.
After I put in the tabs and deleted them in the list.
So they were only in the collections.
Today I wanted to use one Tab out of the collection.
But the whole collection Was not any more there, same with 2 Others!
Where are these collections and the tabs now?
I did not delete them and I need them!
How does it happen and why is it possible?
How do I get all of them back?
Mischa
Hello I am German and not used to write in english. I use Firefox on my Xperia device. Within the last Update I got the new function to collect the tabs. I created several collections and named them. After I put in the tabs and deleted them in the list. So they were only in the collections. Today I wanted to use one Tab out of the collection. But the whole collection Was not any more there, same with 2 Others! Where are these collections and the tabs now? I did not delete them and I need them! How does it happen and why is it possible? How do I get all of them back? Mischa