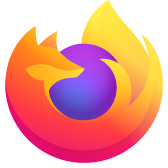 Unable to access Microsoft One Drive without first Refreshing Firefox each time
Recent issue, last few days. Unable to access Microsoft One Drive online without first having to Refresh Firefox each time. It is then accessible for a short period of time before the address link again breaks down into an incomplete address that does not open One Drive. I've repeated this process a number of times and each and every time the only means of access to One Drive is by Refreshing Firefox. Access to One Drive is fine on other browsers. I've cleared the cache, and run Firefox in Troubleshoot mode, but the only thing that works, and does so consistently, is to first Refresh Firefox. It will then go to the correct address for One Drive for a short period of time, before again breaking down into an incomplete forwarding address. I prefer using Firefox, but regular access to One Drive, without all these unnecessary steps, is a requirement
Recent issue, last few days. Unable to access Microsoft One Drive online without first having to Refresh Firefox each time. It is then accessible for a short period of time before the address link again breaks down into an incomplete address that does not open One Drive. I've repeated this process a number of times and each and every time the only means of access to One Drive is by Refreshing Firefox. Access to One Drive is fine on other browsers. I've cleared the cache, and run Firefox in Troubleshoot mode, but the only thing that works, and does so consistently, is to first Refresh Firefox. It will then go to the correct address for One Drive for a short period of time, before again breaking down into an incomplete forwarding address. I prefer using Firefox, but regular access to One Drive, without all these unnecessary steps, is a requirement
כל התגובות (2)
I never had this issue before as since I am not the only one then is it not from our side.
I haven't seen anyone post an explanation of what causes this problem. Here are two things to check:
(1) Possible conflict with Total Cookie Protection
Large sites often use a mix of server addresses to provide their services, and sign-in cookies might fail to transfer between them. This article has tips on overcoming login/authentication problems caused by the Total Cookie Protection feature:
Total Cookie Protection and website breakage FAQ
(2) Possible conflict with Zero Round Trip Resumption feature
It's meant to speed up browsing, but can cause connection issues on some sites, most notably Google and YouTube, but possibly others. You can turn off this feature to see whether that helps. Here's how:
(A) In a new tab, type or paste about:config in the address bar and press Enter/Return. Click the button accepting the risk.
More info on about:config: Configuration Editor for Firefox. The moderators would like us to remind you that changes made through this back door aren't fully supported and aren't guaranteed to continue working in the future.
(B) In the search box in the page, type or paste security.tls.enable_0rtt_data and pause while the list is filtered
(C) Double-click the preference to switch the value from true to false
After that, try OneDrive again. Any improvement?