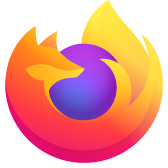 outlook: hotmail.com email
Everytime i sign into my hotmail.com account, it asks me to sign in, which happens a number of times each day. I contacted outlook, but because i use firefox as my browser they couldnt help me. Not long ago, i didnt need to sign in each time. I might have changed some computer settings, but im not sure which ones. I use a laptop...stu
Everytime i sign into my hotmail.com account, it asks me to sign in, which happens a number of times each day. I contacted outlook, but because i use firefox as my browser they couldnt help me. Not long ago, i didnt need to sign in each time. I might have changed some computer settings, but im not sure which ones. I use a laptop...stu
כל התגובות (2)
Hi, one possible reason for this is restrictive cookie settings. For example, you can set Firefox to clear your cookies when you close the browser, and of course then the next time you visit the site, you need to log in again. But this setting can also close off a form of storage used on the Outlook site.
To work around this issue, I suggest saving an exception for Outlook. Here's a recent thread with the detailed steps: https://support.mozilla.org/questions/1342399
Does that help at all?
jscher2000
This has been a problem I've had with Outlook for some time and it's been driving me crazy. I like using Firefox but every time needing to log in was a pain. THANK YOU for solving the problem!
Frank