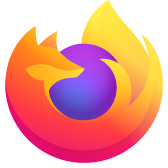 PR end of file error
After the last update, I get the "PR end of file" error on several of my trusted web sites, like my bank. I like FF and have used it for years, but keep getting frustrated with things like this. Its equally frustrating to have to wade thru the "fixes". I shouldnt have to do this. Brave is looking better and better
After the last update, I get the "PR end of file" error on several of my trusted web sites, like my bank. I like FF and have used it for years, but keep getting frustrated with things like this. Its equally frustrating to have to wade thru the "fixes". I shouldnt have to do this. Brave is looking better and better
כל התגובות (7)
I'm having the same problems that's keeping me from reaching a few trusted sites, starting with v. 92.
I can get to these sites without difficulty using Google Chrome and also with my Android phone, so it's strictly a Firefox problem (and not a problem with these sites).
Hi K in NC, this usually is caused by a "man in the middle" of the connection. As a starting point, can you set Firefox not to use a proxy server. That's on the Settings page:
Windows: "3-bar" menu button (or Tools menu) > Settings (previously "Options")
Mac: "3-bar" menu button (or Firefox menu) > Preferences
Linux: "3-bar" menu button (or Edit menu) > Preferences
Any system: type or paste about:preferences into the address bar and press Enter/Return to load it
In the search box at the top of the page, type proxy and Firefox should filter to the "Settings" button, which you can click.
The default of "Use system proxy settings" piggybacks on your Windows/IE "LAN" setting. "Auto-detect" can lead to a flaky connection. Switch to "No proxy" and see whether that helps.
Any difference?
If that doesn't help:
Is there any pattern to the affected sites?
1 - "No proxy" is my setting, so that's not the problem.
2 - This has happened on a few sites in recent days. I can see no pattern to when or where this occurs. I had no problem with the sites before this started
3 - This problem started quite recently (possibly since I went to Firefox 92, but I'm not sure of the date). It is a Firefox-only problem (I can get to the web pages with the PR_END... problem just fine with my Android phone with Google Chrome and with Chrome on my Windows 10 PC).
This may be pertinent:
I just tried to load one of the problem sites with Edge (which I never use). I got a message telling me to turn on Javascript. After I did that, Edge loaded the site without difficulty.
Hi K in NC, do you use any "man in the middle" software like Avast, Avast Anti-Track, AVG, BitDefender, Bullguard, ESET / nod32, or Kaspersky? If so, you could temporarily make an exception for Firefox to see whether that makes any difference on the problem sites. Note that this exception should only be for their "web guard" or similar filter, and not for on-demand scanning of downloaded files.
(I just replied to jscher2000's 10:47 post, then this site was out of order and lost my reply.)
Anyhow, in brief: Yes, I use Bitdefender as my antivirus software, and have for years, including with the past few days when this problem started with Firefox with a small number of sites (maybe around 5% of all sites I visit routinely). So I'm not inclined to blame Bitdefender (particularly since Bitdefender is also on the job when I successfully visit the problem sites using Goodle Chrome and Microsoft Edge).
Absent any compelling reason to believe Bitdefender is suddenly a problem with some sites, I'm really not inclined to put myself at risk by turning it off for Firefox.
The only sure way to make sure is to disable Bitdefender as a test.