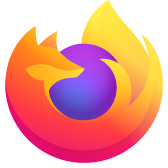 whatsapp
bagaimana masuk ke wa plus
bagaimana masuk ke wa plus
כל התגובות (5)
bagaimana masuk ke whtsap web plus
bagaimana masuk ke whtsap web plus
bagaimana masuk ke whtsap web plus
According to the user interface you are running Firefox 40 on Windows 10.
Mozilla/5.0 (X11; U; Windows 10; en-US; rv:40.0) Gecko/20100101 Firefox/40.0
The current requirements for Whatsapp seem to be Windows 8 or higher or Mac OS X 10.10 or higher and Firefox 60 or higher. If your OS is supported then you need to update a more recent Firefox version, otherwise you need to update to a newer Windows version.
---