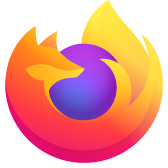 Gmail profile
I opened firefox on a client windows 7 pc when i browsed to gmail i saw my gmail account in the account list, however when i checked browsing history i didn't find my login session Which made me confused. I installed this version of firefox after the previous version crashed unexpectedly is it possible that firefox retrieved my account name from the previous version data. I also have to note that the browsing history was never deleted. Thanks
I opened firefox on a client windows 7 pc when i browsed to gmail i saw my gmail account in the account list, however when i checked browsing history i didn't find my login session Which made me confused. I installed this version of firefox after the previous version crashed unexpectedly is it possible that firefox retrieved my account name from the previous version data. I also have to note that the browsing history was never deleted. Thanks
כל התגובות (1)
Hi DeltaMail, if you use the official Firefox uninstaller, it doesn't remove your data files, so when you reinstall, Firefox locates and re-uses that same folder. You may notice the installer mentioning an update instead of a new installation.
User names could be saved in three different places:
(1) Password Manager (2) Form history (3) A cookie set by the website (either in the cookie, or retrieved from the site using the cookie)
To check on #1:
Windows: "3-bar" menu button (or Tools menu) > Options
Mac: "3-bar" menu button (or Firefox menu) > Preferences
Linux: "3-bar" menu button (or Edit menu) > Preferences
Any system: type or paste about:preferences into the address bar and press Enter/Return to load it
In the left column, click "Privacy & Security".
Then on the right side, scroll down to the Logins & Passwords section.
Click the "Saved Logins" button. Here you can view/edit passwords ("Show Passwords" button) or delete logins completely.
To check on #2, unfortunately, there's no similar list of saved form history entries. But if you turn off form history then Firefox would stop suggesting it. If you want to try that, let me know. Also, you can delete form history entries by using the keyboard: press the down arrow to select it and then press the Delete key.
For #3, Google would usually display a nicer account chooser screen, so perhaps this wasn't the explanation. Hard to say.