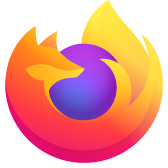 Can I access the Firefox for iOS Reading List from the desktop?
I want to use the integrated Firefox Reading List in order to save articles for later reading. Everything works well on iOS but I don't found a way to access the Reading List from my desktop browser (Firefox 46.0.1 / OSX).
There are a way to sync that list between all my devices (iPhone, iPad, Desktop Browsers). I prefer to know if there is a native way to do this, instead of using external services (like Pocket).
Thanks, Br. MC
I want to use the integrated Firefox Reading List in order to save articles for later reading. Everything works well on iOS but I don't found a way to access the Reading List from my desktop browser (Firefox 46.0.1 / OSX). There are a way to sync that list between all my devices (iPhone, iPad, Desktop Browsers). I prefer to know if there is a native way to do this, instead of using external services (like Pocket). Thanks, Br. MC