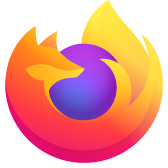 i deleted my saved password by mistake
i want to recover those websits passwords and undo the delete all my saved passwords are lost in evry explorar ther is an option to undo or recover pls help me
i want to recover those websits passwords and undo the delete all my saved passwords are lost in evry explorar ther is an option to undo or recover pls help me
כל התגובות (3)
Sorry, Firefox doesn't have an "undo" for deleted Logins / Passwords - not even for one Password deletion, much less all of them. I accidentally deleted all my Passwords in Firefox 10 or 11 tears ago and found CSS code to use to remove that button from the Firefox user interface so I would make that mistake again, but that doesn't help you now.
Unless you can dig up an old backup file in the bowels of your operating system that you can restore, I think you're SOL. AFAIK, only the MacOSX "Time Machine" does automatic backups that would contain backups of the 3 Firefox files used to store Passwords. iirc, on Windows OS's the user needs to specify specific files they want backed-up when those files aren't a normal part of the Windows environment or with non-Microsoft applications.
You can check in Windows Explorer if there is a previous version of the logins.json file available.
Right-click: Properties > Previous Versions
You can use this button to go to the current Firefox profile folder:
Help > Troubleshooting Information > Profile Directory:
Windows: Show Folder; Linux: Open Directory; Mac: Show in Finder