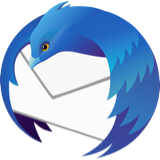 Thunderbird 102 address book displays double image
Thunderbird 102.+ address book shows double over lapping images. No pic's removed 102. unusable
Thunderbird 102.+ address book shows double over lapping images. No pic's removed 102. unusable
All Replies (2)
I too have this issue with the new Tbird v102.2.0. Address book entries are "ghosting" for all entries. Can use it, but tough on the eyes! The new address book is a good change, but needs some cleanup. Running Windows 10 pro (64-bit) with all of the latest updates and a Nvidia P1000 graphics card.
Folks,
Noticed two immediate issues since the 102.x.x update:
1. the "ghosting" of all of the contact verbiage in the Address Book (see attached graphic) and 2. The Lightning calendar popup that takes place when a meeting time is getting within the requested time pops up, but when you want it to "snooze," it takes the request, but does not close down when you select your snooze time. It just sits there with a blank dialog and does not close.
Regards, Chris Tocci