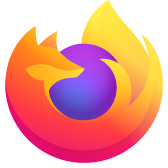 Tab bar mouse buttons
First of all I really hate the middle mouse button click to to open new tab. How to disable that? Next how to bring the menu (shown on the picture) when right clicking on tab bar, currently it gives the menu to choose toolbars. http://img717.imageshack.us/img717/8908/tabsa.png
And how to disable the context menu (when right clicking) in status bar (status-4-evar)?
First of all I really hate the middle mouse button click to to open new tab. How to disable that? Next how to bring the menu (shown on the picture) when right clicking on tab bar, currently it gives the menu to choose toolbars. http://img717.imageshack.us/img717/8908/tabsa.png And how to disable the context menu (when right clicking) in status bar (status-4-evar)?
Modified by q1k.
All Replies (5)
(1) Middle mouse button
I do not know of any setting to prevent this button from opening links (either in a new tab or in a new window). There might be an add-on for that.
(2) Tab context menu
That menu appears if you click a tab, not a blank area of the bar.
(3) Status-4-evar context menu
I don't use this extension. Maybe the extension's author can answer this question?
You will have to use a left click to open links if you want to customize the behavior.
The tab bar is a regular toolbar and thus opens the toolbar context menu if you right-click on empty space.
A right-click on a tab open the context menu for that tab.
Note that you only see the full File menu if you use the Alt+F shortcut key to open that menu (with the mouse some entries are hidden).
See this MozillaZine thread about Status-4-Evar
I didn't ask how to remove the middle click a link feature. but actually middle click on empty space in TabBar to not open a new tab. (because using middle click rapidly to close tabs and at some point it will open me a new tab). So I want this feature disabled. (I can just double click on empty space to open a new tab).
Second, the tab context menu was opening even when right clicking on empty space on the tabbar (all menu items were working for the current open tab) (on firefox 3.6)
and there is no point of context menu on tabbar to disable/enable other toolbars, since this option is the VIEW menu.
The tab bar is now a toolbar like the Navigation Toolbar and you can place other toolbar buttons on it via View > Toolbars > Customize.
The consequence of this change is that you get a toolbar context menu if you do not right click an element that has its own context menu.
That is different from Fire in any way.fox 3 versions where the tab tab couldn't be customized.
Note that current Firefox versions keep the tab width and position of the close X in a consistent position in most cases when closing tabs until you remove the focus from the tab bar, so you can click the close X in a rapid way to close multiple tabs instead of middle-click the tabs.
i use middle click since it's easier instead of positioning exactly on the button. also I have removed the X button -close button.
I won't mind about the context menu but i really hate the middle click to open new tab. I would like this option removed somehow...
Modified by q1k.