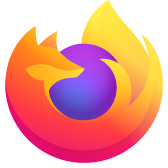 Firefox 103.0.1; extremely slow startup, VAAPI error
//Firefox 103.0.1; Linux 5.10; Debian 11.4.0; xserver-xorg 1:7.7; Nvidia 515.57 driver// After clicking on ->Web Browsing -> Firefox there is NO visible response for 26 seconds... then a normal application window opens and Firefox appears to be operating normally. Opening via command line gives the following "error/information" message(s): glxtest: VA-API test failed, failed to initialize VAAPI connection. For the TWENTY-SIX seconds(!) Firefox is apparently trying to connect to a service that is not available. Is there something in "Settings" or in "about:config" that I can do to skip the "glxtest" and/or other glx VAAPI related configuration options? Or, alternatively, am I missing something in the X-window configuration or another library package that is necessary to support the VA-API feature? The Nvidia driver indicates it is providing "GLX server" version 1.4 . [Troubleshooting information / Share Data attached]
//Firefox 103.0.1; Linux 5.10; Debian 11.4.0; xserver-xorg 1:7.7; Nvidia 515.57 driver// After clicking on ->Web Browsing -> Firefox there is NO visible response for '''26 seconds'''... then a normal application window opens and Firefox appears to be operating normally. Opening via command line gives the following "error/information" message(s): glxtest: VA-API test failed, failed to initialize VAAPI connection. For the TWENTY-SIX seconds(!) Firefox is apparently trying to connect to a service that is not available. Is there something in "Settings" or in "about:config" that I can do to skip the "glxtest" and/or other glx VAAPI related configuration options? Or, alternatively, am I missing something in the X-window configuration or another library package that is necessary to support the VA-API feature? The Nvidia driver indicates it is providing "GLX server" version 1.4 . [Troubleshooting information / Share Data attached]
All Replies (6)
jonzn... My Firefox version 103.0.1 -IS- a Mozilla version, downloaded directly from the Mozilla site. This was the current version a week ago - maybe not current now as I see an upgrade notice in the browser... Regarding Safe Mode. Yes, when I start in -safe-mode there is the same 26 second delay, then the Alert window pops open advising that no add-ons are used, etc., the only thing I noticed different (compared to GUI startup) is an additional message in the xterm window, from which the application was started, "ATTENTION. default value of option mesa_glthread overridden by environment". I can't see anything relevant in the environment variables. I've searched for "mesa", "MESA", "glt" and no matches found for any of those. Could be implied by some other named variable but I don't know what to look for. The -esr version (in Debian packages) is 91.12.0esr and starts up normally/promptly(!). When started from a terminal command line it displays no messages of any kind. According to my "sketchy" notes, I had the same slow startup with 98.0.2 and 99.0.0 and in both cases I reverted to the previous 97.0.1 version which starts normally. That remains my "plan B" if no workaround is found in 103.0.1.
I have the same issue, but Firefox will become a zombie that won't go away when it is shut down, along with Nemo and System Monitor. Firefox insists upon opening on the left half of the screen, when I have moved it to the right. At some point, Firefox will refuse to open any more webpages. I have to restart Mint when this happens. I am running Mint 21.1 This seems to have started with the second-to-last update of Firefox. It behaves this way in safe mode, as well. I get the following errors in system monitor: Upon startup: glxtest: VA-API test failed: failed to initialize VAAPI connection Upon shutdown: glean_core::metrics::ping Invalid reason code start up for ping background-update, viaduct::backend::ffi Missing HTTP status Here is my crash ID: bp-19dffdf3-57ff-4dc4-8625-814d70221226
Modified by David
You can try this to see what's going on during startup. strace -t -o firefox_debug.txt firefox &
David has created his own thread, so please continue there.
/questions/1400608 Firefox opens in wrong location, eventually refuses to open any more webpages