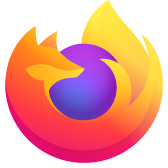 Request for Explanation of Font sizes
Hello
Is there some documentation to explain what the font size options mean?
I apologize but I havent studied fonts, I just use the one I feel most comfortable with.
Generally, for me, the font size is too small. And the Adv. page is confusing.
How does the minimum font size relate to the proportional or monospace sizes?
The proportional has serif, sans-serif. The the next 2 opts are serif and sans-serif. Are they related? Because I can set serif to sans-serif and sans-serif to serif.
Att. my settings
thanks agander
Hello Is there some documentation to explain what the font size options mean? I apologize but I havent studied fonts, I just use the one I feel most comfortable with. Generally, for me, the font size is too small. And the Adv. page is confusing. How does the minimum font size relate to the proportional or monospace sizes? The proportional has serif, sans-serif. The the next 2 opts are serif and sans-serif. Are they related? Because I can set serif to sans-serif and sans-serif to serif. Att. my settings thanks agander
All Replies (1)