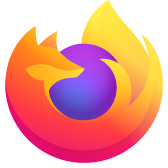 My page gets redirected to this 'http://www.questscan.com/?tmp=404tmp&prt=QstscanPB&keywords=http://www.shma.com/wp-content/themes/themasterplan_tma_v1.3.1%202/tma/foo.gif' page reaptedly by itself. how do I stop this from happening
this happens all the time, no matter which site I open. But usually this happens mostly with video sites such as youtube. This dose not allow me to browse but the problem dose not remain when I use a google chrome
this happens all the time, no matter which site I open. But usually this happens mostly with video sites such as youtube. This dose not allow me to browse but the problem dose not remain when I use a google chrome
Opaite Mbohovái (4)
This issue is caused by the QuestScan extension (Tools > Add-ons > Extensions).
Start Firefox in Diagnose Firefox issues using Troubleshoot Mode to check if one of the extensions is causing the problem (switch to the DEFAULT theme: Firefox (Tools) > Add-ons > Appearance/Themes).
Don't make any changes on the Safe mode start window.
QuestScan is a pirate search engine, you can follow the following steps to get rid of it
Step one: Launch the Task Manager by pressing keys "CTRL + Shift + ESC", search for QuestScan processes and right-click to end them.
questscan.exe
Step two: Click on the "Start" menu and then click on the "Search programs and files" box, Search for and delete these files created by QuestScan:
C:Program FilesQuestScanQuestScan_deleted_ C:Program FilesQuestScanquestscan.exe C:Program FilesQuestScanuninstall.exe C:Documents and SettingsAll UsersApplication DataQuestScanquestscan143.exe
Step three: Open Registry Editor by navigating to "Start" Menu, type "Regedit" into the box and click "OK" to proceed. When Registry Editor is open, search and get rid of the following registry entries:
HKEY_LOCAL_MACHINESOFTWAREMicrosoftWindowsCurrentVersionApp ManagementARPCacheQuestScan HKEY_LOCAL_MACHINESOFTWAREMicrosoftWindowsCurrentVersionUninstallQuestScan HKEY_LOCAL_MACHINESOFTWAREQuestScan HKEY_LOCAL_MACHINESYSTEMControlSet001ServicesQuestScan Service
Reference :http://blog.teesupport.com/how-to-guide-remove-questscan-quests...