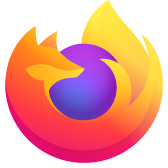 excessive memory use from updated firefox
Since firefox has updated to 106, it now uses 1 Gb of ram, why? I am on win10 64bit, desktop PC. before the update it was 5-600Mb
Since firefox has updated to 106, it now uses 1 Gb of ram, why? I am on win10 64bit, desktop PC. before the update it was 5-600Mb
Opaite Mbohovái (7)
Can you post a screenshot of the performance tab in task manager? How many tabs do you have open?
I had 2 tabs open, EBay and Hotmail. I have 2 tabs open on Brave and the memory use is much less. Firefox peaks at over 1Gb.
Thanks for the screenshots. I'm curious to see what the memory looks like after rebooting and opening no apps. It's obvious you have no memory in this memory intensive world. You will have the same issue with most browsers. I see Brave is not that far behind. I would also look at killing windows processes that are not needed. What model computer are you on? eBay has great prices on used computers. I'm a laptop fan and recently bought 2 laptops, 1 used and 1 open-box and all is well.
Moambuepyre jonzn4SUSE rupive
Moambuepyre jonzn4SUSE rupive
After a little investigation, I have worked out the following:- EBay uses most memory due to the massive amount of images. Windows 10 64bit uses 1.5Gb with nothing running. Duck Duck Go uses almost as much memory as Google.
Firefox uses 60% more memory than Vivaldi, and 50% more than Brave.
Most of the memory issues appear to be magnified by windows 10 upgrades, as my other Win 10 machine has a newer install, but still uses most memory in firefox