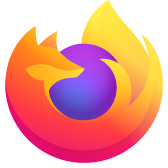 Tabs Crashing Erratically w/o any common site or timing
On my new PC build I'm seeing a ton of instability with Firefox. It can go hours without issue, then have tabs crash 3 times in an hour. I've slowly trimmed down the plugins I'm using, with no change. I'm also using these same plugins on my 2nd PC without any issue. I'll just be sitting there, not even touching firefox for a long period of time, and it will have tabs crash.
Other browsers (Edge, Opera GX) aren't presenting the same issue under similar use. I've run a Memtest and seen no issues, although I'm curious if my Asus board is being problematic alongside recent reports. Its quite stable with gaming and Adobe suite, so I think I'm clear.
I've found no additional driver, windows, or security updates. Windows Security scan finds nothing.
Hardware info: 13900K in Asus Z790 ROG Maximus Hero, 4090 FE, 64GB DDR5 (6400 XMP). Hooked up via 2.5G ethernet to 2.5 Gbps fiber.
Here's an array of crash reports: bp-655ac391-42a9-495f-aa44-fc21e0230528 bp-6ad77abc-0373-49b8-aae2-cc7d40230528 bp-65a453e5-4044-4cc5-8a44-5ae880230528 bp-cf346528-03d1-45aa-b0cb-0aa330230528 bp-d6df2a85-a9b9-4867-bc13-acb390230528 bp-73d54723-344c-497f-8614-1241f0230528 bp-b46f5d61-fa4a-473b-b01c-c6e0a0230528 bp-f4494a81-6566-475e-9499-097ee0230528 bp-7150ead3-434a-42bc-81c7-0000e0230528 bp-c363aead-9dd3-4b56-b602-d50180230528 bp-0d4c9401-77d3-4eca-97fc-5923f0230528 bp-6d93a733-da2f-49b4-867d-a0c8e0230528 bp-4f6fd810-a2fb-4194-99e2-dd7f50230528 bp-a4d9e2f5-f4e3-498b-8ee1-2facc0230527 bp-a6a673d3-85dc-4673-a2ed-f58680230526
On my new PC build I'm seeing a ton of instability with Firefox. It can go hours without issue, then have tabs crash 3 times in an hour. I've slowly trimmed down the plugins I'm using, with no change. I'm also using these same plugins on my 2nd PC without any issue. I'll just be sitting there, not even touching firefox for a long period of time, and it will have tabs crash. Other browsers (Edge, Opera GX) aren't presenting the same issue under similar use. I've run a Memtest and seen no issues, although I'm curious if my Asus board is being problematic alongside recent reports. Its quite stable with gaming and Adobe suite, so I think I'm clear. I've found no additional driver, windows, or security updates. Windows Security scan finds nothing. Hardware info: 13900K in Asus Z790 ROG Maximus Hero, 4090 FE, 64GB DDR5 (6400 XMP). Hooked up via 2.5G ethernet to 2.5 Gbps fiber. Here's an array of crash reports: bp-655ac391-42a9-495f-aa44-fc21e0230528 bp-6ad77abc-0373-49b8-aae2-cc7d40230528 bp-65a453e5-4044-4cc5-8a44-5ae880230528 bp-cf346528-03d1-45aa-b0cb-0aa330230528 bp-d6df2a85-a9b9-4867-bc13-acb390230528 bp-73d54723-344c-497f-8614-1241f0230528 bp-b46f5d61-fa4a-473b-b01c-c6e0a0230528 bp-f4494a81-6566-475e-9499-097ee0230528 bp-7150ead3-434a-42bc-81c7-0000e0230528 bp-c363aead-9dd3-4b56-b602-d50180230528 bp-0d4c9401-77d3-4eca-97fc-5923f0230528 bp-6d93a733-da2f-49b4-867d-a0c8e0230528 bp-4f6fd810-a2fb-4194-99e2-dd7f50230528 bp-a4d9e2f5-f4e3-498b-8ee1-2facc0230527 bp-a6a673d3-85dc-4673-a2ed-f58680230526