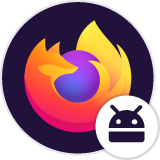 Why doesn't this crud make bookmarks?
I'm trying and trying and trying to bookmark a page in Firefox 110 Android, but it just doesn't make them! Why release a browser with such an obvious fart in it?
I'm trying and trying and trying to bookmark a page in Firefox 110 Android, but it just doesn't make them! Why release a browser with such an obvious fart in it?
All Replies (14)
Do you really think I didn't read stuff like this first, before posting the question here? Really? Do you think I haven't tried this already? If this had been helpful I would have had no reason to throw this question to this group.
The ability to create bookmarks has been a basic search engine function forever now, so why won't this mess make them? Why can't Mozilla pull it together and either make a mobile version of Firefox that works, or admit to us all for the catastrophic dysfunctional "updates" they've been pushing on us for the last couple of years have been a terrible mistake and roll back to the previous version that did what they were supposed to do? Nothing so easy should be made so hard.
Nothing happens. It behaves as though it's creating a bookmark, assigning a star and opening the Edit function (yes, that too seems to indicate that there is a bookmark with a title and an address, assignable to one of several bookmark locations), but I can't find the new bookmark in any of those locations.
Having saved the bookmark (without using Edit), can you then see the bookmark in the bookmarks option in the Firefox for Android menu?
No. No. Again in case you missed it: No. I cannot see the new bookmark in the bookmarks option, in any of the folders. Thus my complaint... it doesn't make a bookmark. All I have there are bookmarks that already existed when I upgraded from my previous version of Firefox.
Be aware, I have been forced to succumb to Firefox 110 during the past few days, having resisted for as long as I could surrendering a years-old version that I could count on because I just couldn't stand the ugly buggy half-baked half-assed iterations that Mozilla's been trying to palm off as "improvements."
What is the make and mode of your Android device?
Did you install Firefox for Android from the Google Play store?
Samsung Galaxy A21 running Android 12. Firefox 110 for Android downloaded from Google Play.
Blame the user. How typical.
Thank you for your feedback. By filing a bug it will help our developers look into this matter further for you.
Classic. Meanwhile Mozilla, who makes a great Firefox PC browser but whose mobile versions over the last two years can only be counted on to shit the bed, remains uninterested in the experiences of its users and fixates on how to sell its dysfunctional delusions as the best and brightest -- doing no better than MS and Google at this stage in the game.
If you own a desktop device, you can use Sync to inspect the mobile bookmarks to see if anything gets created.
When on Android mobile an app isn't working properly, I would try to clear data and cache via app management and give it another try with a clean profile. Did you try this ?
Yes, I tried those things. Cache clearing tends to be the first thing I do when there's a problem.